Redondo Beach Education Foundation
This year 513 people participated in our annual RBEF campaign where we placed a small sign in their yard and donated $25 for each sign to the Redondo Beach Education Foundation for a total of $12,825! ⁠The Hoffman Murphy Team has now donated over $180,000 to RBEF.
⁠⠀
RBEF funds programs in: STEM Courses, Music, College and Career Readiness, Teacher Grants, And more!⁠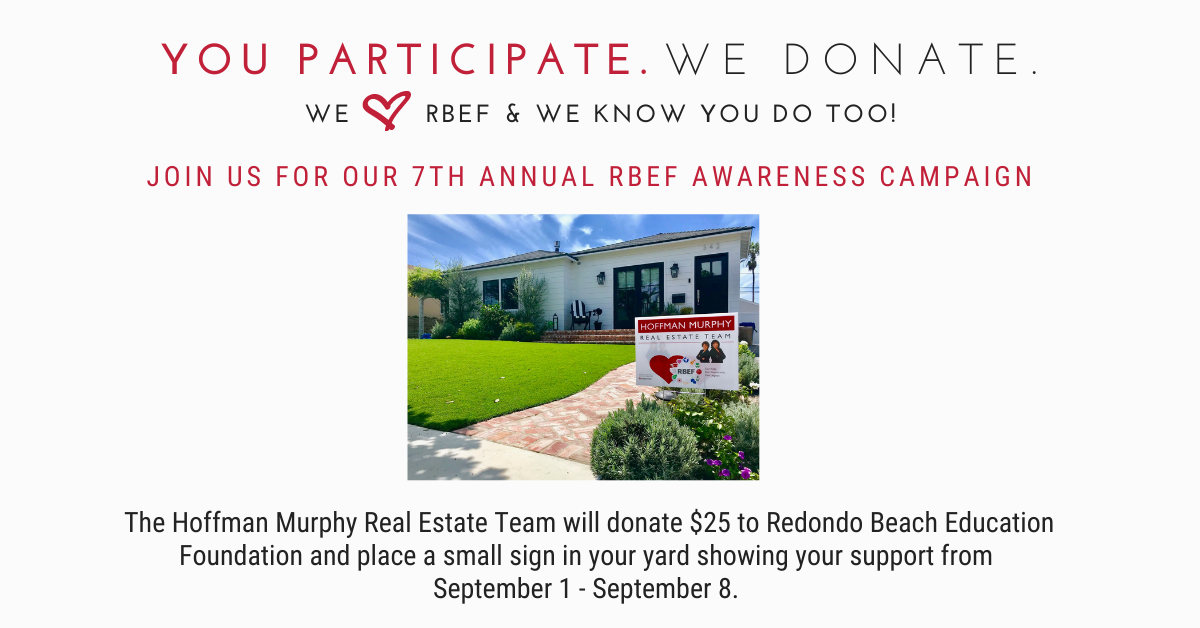 THANK YOU FOR MAKING A DIFFERENCE!
Thank you for your support of RBEF and our efforts. With your participation, we were able to donate $12,825 to the Redondo Beach Educational Foundation. With this contribution, RBEF will be able to provide the following resources and programs to ensure students from Kindergarten through 12th grade have an exceptional year of whole-child education in Redondo Beach Unified Schools:
Over the last six years, Hoffman Murphy has now donated over $180,000 to RBEF.