Why Hire The Hoffman Murphy Team?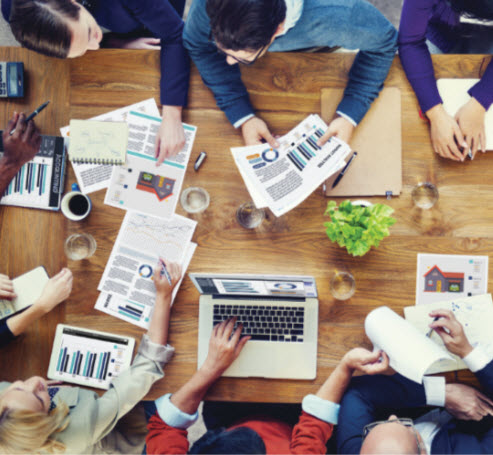 "In A Market That Separates The Really Great Agents From The Mediocre...the Hoffman Murphy Team Stands Heads And Shoulders Above The Rest." - The Chiotas, Past Clients
We are full time real estate professionals
Real estate is our career. We have been licensed since 1989 and 1988 for a total of 60+ years combined experience. We have sold over 2,700 homes in the South Bay. We have consistently been in the top 1% of all agents in the country, every year without exception since 1989. We know what problems can happen and strive to prevent them or navigate through them.
We know how to price your home
We recognize our obligation and responsibility to be frank and candid in our suggestions in order to accomplish our mutual goal – selling your home in the shortest possible time, for the most money, and at the best terms for you. Pricing your home correctly is the first of two key elements of a successful sale.
We are staging specialists
Staging your home is the second cornerstone of selling your home for the highest possible price. We provide a professional stager for a 2 hour consultation at no cost to you, to create a plan that motivates buyers to write offers because they MUST have your home. This stager can then implement the plan for you, at an additional cost. We also give you a detailed plan of the specific improvements that will help sell your home at top dollar. We have a full time Listing Manager who personally supervises everything from staging, landscaping, repairs and improvements. Our goal is to decrease the time it takes to get your home on the market. There is no extra charge for or Listing Manager. Staging and completing the improvements is the second key element in getting the most money for your home.
Marketing
This is a key element to getting top dollar for your home. Our fulltime Marketing Mananger is working hand in hand with our Listing Mananger. We hire a professional photographer to take photos that will showcase your home. We immediately place these photos on the internet. You will have a personal web site, top quality brochures and virtual tours. We push all of our listings out to over 100 different real estate websites, including Trulia, yahoo, google, Zillow, Red Fin etc. We advertise in strategic places that will provide your home with the most exposure to potential buyers.
Exposure
We provide countless outlets to expose your home to the largest pool of qualified buyers. Our focus is to get as many other Realtors and Brokers into your home. They in turn will bring the greatest number of Buyers who are capable of purchasing your home.
Other agents like working with us
They are confident that escrows opened with us will close on a timely basis with few problems. They know our houses show well which causes us to get extra traffic through the home.
We tell you how much money you will net
We make sure you know the actual cost of selling your home. This includes a detailed net sheet that will outline the normal costs.
Commission
Always the hot topic of discussion. We are not discount brokers. We know there are hundreds of Realtors out there and you may find someone who will sell your home for a reduced commission. But just like wanting the specialized surgeon if you were sick, the top lawyer if you are in trouble or the most reputable financial planner for your retirement, you want the BEST Real estate agent to handle the sale of one of your greatest assets—your home. Realtors who discount their commission are not confident in their ability to more than pay for themselves with negotiation skills. If someone is so willing to give away their money; how are they going to be at keeping yours?
We are expert negotiators
By placing ourselves and our expertise between you and your buyer, we can effectively negotiate the maximum return possible. We thrive on winning for you. It is inherent in our personalities to never leave any money on the table.
We pay attention to the details of your transaction
We effectively coordinate all matters related to the escrow process for you, including inspections, verifications, disclosures, contingency removals, loan progress, and all other matters to insure a smooth escrow. We have a full time Transaction Coordinator whose only job it is to watch over the details of your sale. We understand inspection issues which may include mold, foundations, roof, and plumbing problems. Nothing scares us.
We believe in communication
We will keep you fully informed throughout the transaction with specific, written, reports on a weekly basis.
We are respected in our professional community
Among colleagues, lenders, escrow, and title representatives, we have established a reliable and professional reputation. This is invaluable to our clients, especially when time is short and an inside track is required to make things happen smoothly and quickly.
We network regularly
We network other top-producing agents, and we will enthusiastically promote your property! We meet weekly with a group of top Brokers in the immediate area; using this for networking and for frank discussions regarding marketing, pricing and staging ideas
You should entrust your property to The Hoffman Murphy Team because we are the best you can hire. You know that the services of real estate professionals are comparably priced. The difference is the professional and personalized service you receive from us.
Want More Information?
Are you considering selling your South bay home? We can help. Please fill out the simple Home Sellers Request Form below (be sure to include your address) to receive a free analysis of your home. Please note, there is no obligation and your information will be kept strictly confidential.